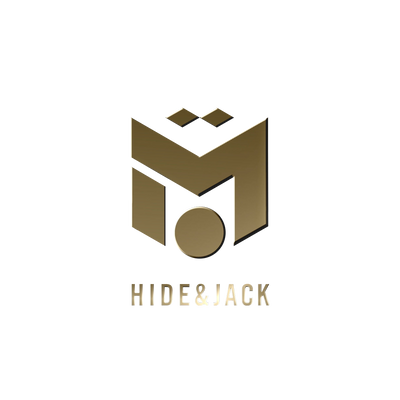 Mesut Özil, born in Gelsenkirchen (Germany) is considered one of the most talented and successful football players of the last decade in the entire world. His on-going glorious career counts several trophies won in Germany, Spain and England, playing for Schalke 04, Werder Bremen, Real Madrid and Arsenal, as well as a World Cup with the Germany national team in 2014.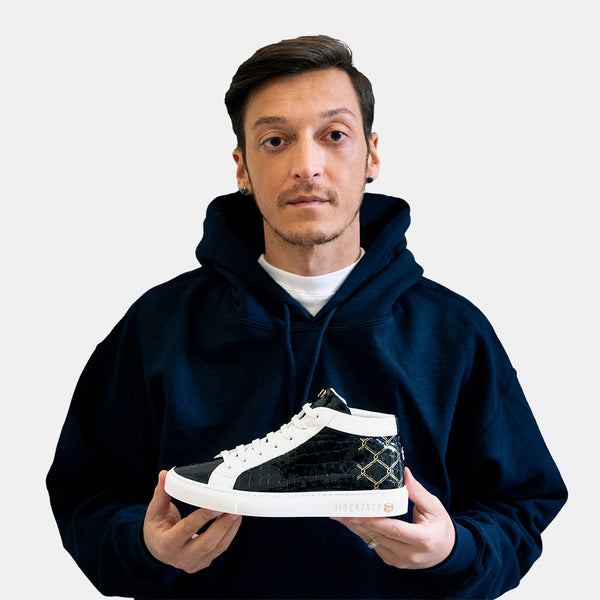 "The Cage" is a sneaker born to celebrate his childhood and story creating an emotional and personal connection with his past. The color combination of dark blue and white leather wants to recall the city of Gelsenkirchen where he was born and raised. On the heel, a gold net was designed to represent the 'monkey cage', a small football pitch without grass where he started to play football and fell in love with it.
MADE IN ITALY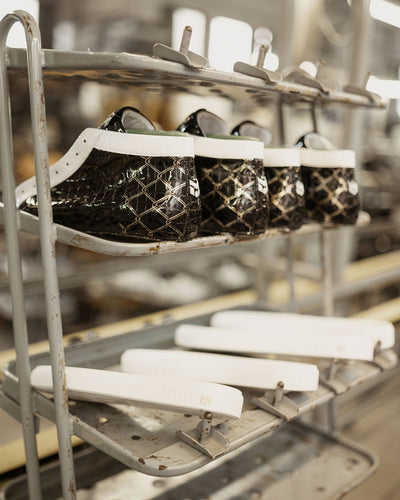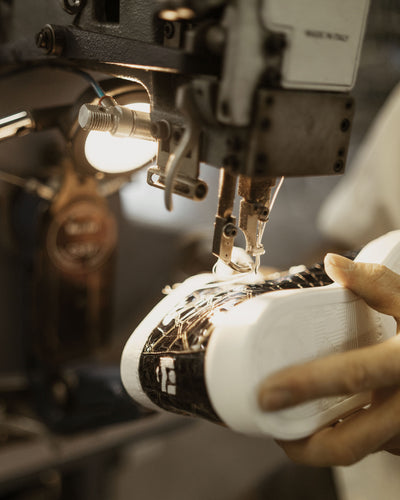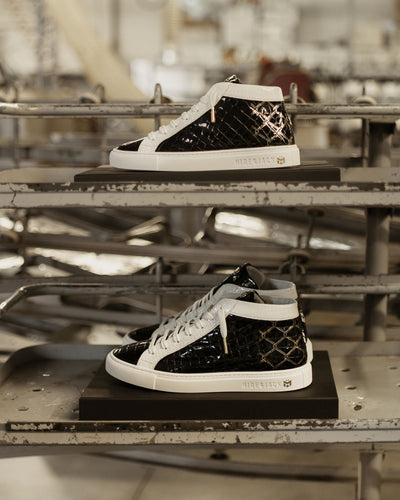 The cage has been entirely hand made in Italy by our artisans, using the best selection of Italian leather with our signature croco print. The strobel construction guarantees an exceptional comfort and flexibility while the lining in calfskin is synonymous with comfort and durability.
THE SHOE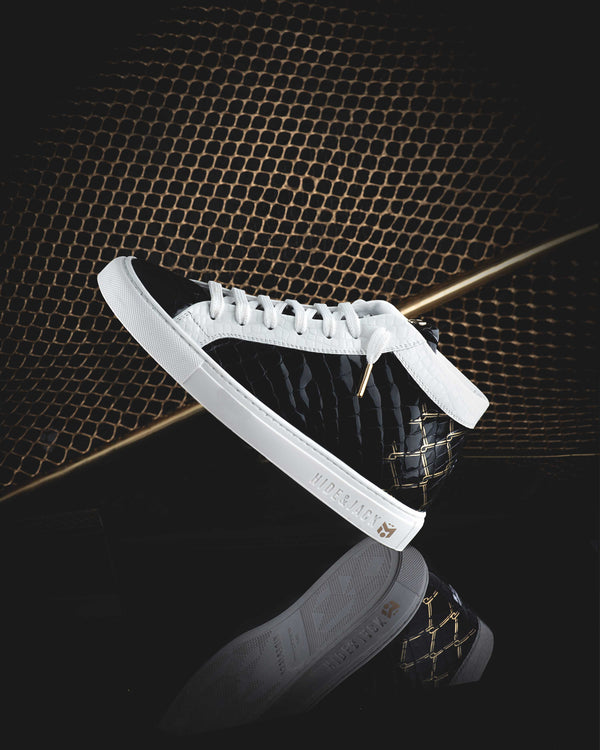 Profit from sales will be donated to tutticonnessi.it with the aim to give
a contribution towards Covid-19 in Italy.

Stay safe and keep in touch